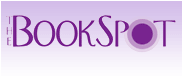 Pandora




Anne Rice




Price: LE 96




ShareThis
Book Summary
Urged on by David Talbot, fledgling vampire, self-appointed chronicler and former psychic detective, Pandora documents in sophisticated detail her pre-vampire existence as the privileged daughter of a Roman senator. She's a curious character, first introduced in The Queen of the Damned, in which Marius described her as the Greek courtesan who seduced him into making her a vampire and helped him care for the vampire progenitors until strife forced them apart. Here, Pandora herself sets the record straight. Born early in Augustus's reign, the educated, spirited Pandora was no courtesan, though we do see her challenge the sexual mores of her moment. When Tiberius brings chaos to Rome, and dishonor and death to Pandora's family, she goes to Antioch and tries to solve the mystery of her compelling blood dreams about Egypt. There, she reunites with her childhood crush, Marius, and learns from him what it means to be a vampire.
Average customer rating on Amazon:

To read reviews go to Amazon.
Book Details
Language:

English


Paperback:

406 pages


ISBN-10:

0099271087


ISBN-13:

9780375401596


Genre:

Sci-fi & Fantasy


Condition:

As New

In Stock