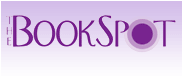 Being Abbas El Abd




Ahmed Alaidy




Price: LE 100






This title is currently unavailable



ShareThis
Book Summary
'What is madness?' asks the narrator of Ahmed Alaidy's jittery, funny, and angry new novel, Being Abbas el Abd. Assuring readers that they are about to find out, the narrator takes us on his subsequent itinerary through the insanity of present-day Cairo: in and out of minibuses,
malls, and crash pads. Despite sniper fire from multiple sources (traffic cops, buxom but inaccessible co-eds, minibus barkers drumming belly-dance rhythms on the paneling of their vehicles, and others) the narrator navigates the city's pinball machine of social life with tolerable efficiency, and is ever ready with a withering response.

In the interstices of his grouchy, chain-smoking, pharmaceutically-oriented, twenty-something life, however, lurk characters such as his elusive Uncle Awni, a well-known psychiatrist now on an ever-extending visit to America. And then there's Abbas, the narrator's best friend who,
while delivering mordant homilies on life and society ("We will survive only when we've turned our museums into public lavatories"), surfaces at critical moments to drive our hero into uncontrollably multiplying difficulties. For instance, there's the ticklish situation with the
simultaneous blind-dates Abbas has set up for him in coffee-shops on different levels of a Cairo mall with two girls both called Hind. With friends like Abbas, what paranoiac needs enemies?
Sharing the intensity of Chuck Palahniuk's Fight Club and the hip sensibility of Douglas Coupland's Generation X, Ahmed Alaidy's work pushes the limits of written Arabic, developing private
meanings and personal rhythms that mirror the weft and warp of the narrator's mind and revel in every linguistic register from ironic high Classical Arabic to the ingenious abuse of the streets via
the hip colloquial of Egypt's 'what-have-I-got-to-lose' generation. A literary sensation in its original Arabic edition, Being Abbas el Abd heralds the arrival of a major new voice in Arabic literature.
Average customer rating on Amazon:

To read reviews go to Amazon.
Book Details
Language:

English


Hardcover:

144 pages


Publisher:

American University in Cairo Press (2006)


ISBN-10:

9774160045


ISBN-13:

9789774160042


Genre:

Arabic Literature


Size:

13 cm x 20.6 cm


Shipping Weight:

65 grams


Condition:

New