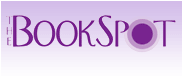 Countdown to Crisis: The Coming Nuclear Showdown with Iran




Kenneth R. Timmerman




Price: LE 46






This title is currently unavailable



ShareThis
Book Summary
From the nomination for the Nobel Peace Prize 2006:

"The most urgent and disastrous threat to world peace today is the looming danger that Iran will produce nuclear weapons. . . . Kenneth R. Timmerman, a U.S. expert on Iran, has for more than twenty years exposed Iran's nuclear activities and intentions. . . . Despite the illusions of many in positions of power, he has been right, again and again. His latest book, Countdown to Crisis: The Coming Nuclear Showdown with Iran, lays out this ongoing scandal in chilling detail." —Per Ahlmark, former Deputy Prime Minister of Sweden, nominating Timmerman for the Nobel Peace Prize


IRAN: THE REAL ENEMY

Who is the greatest threat to America? The Islamic Republic of Iran.

In his chilling new book, New York Times bestselling author Kenneth R. Timmerman uses his exclusive access to previously classified documents, Iranian defectors and officials, and high-level intelligence sources to lay bare the true nature of the Iranian threat—and America's failure to deal with the danger.

Crisscrossing the globe, Timmerman takes readers into secret terrorist gatherings in Tehran, tense meetings in the White House, debriefings at an obscure CIA outpost in Azerbaijan, diplomatic face-offs in the Kremlin, and many other dangerous spots to get the complete story on Iran's radical Islamic regime.

And in a brand-new chapter for the paperback edition, Timmerman reveals that it may already be too late to stop the Iranian regime. For Americans interested in the truth about Iran, Countdown to Crisis may amount to a call for action—or even a case for war.
Average customer rating on Amazon:

To read reviews go to Amazon.
Book Details
Language:

English


Paperback:

416 pages


Publisher:

Three Rivers Press (2006)


ISBN-10:

1400053692


ISBN-13:

9781400053698


Genre:

Current Events


Size:

15.2 cm x 22.8 cm


Shipping Weight:

84 grams


Condition:

Very Good