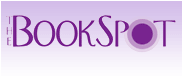 A Charmed Life: The Spirituality of Potterworld




Price: LE 41






This title is currently unavailable



ShareThis
Book Summary
In this enlightening look at J.K. Rowling's phenomenal bestsellers, a Christian minister illuminates the powerful, positive message Harry Potter and his magical world bring to readers of all ages.

Potter fever has swept the world and shows no signs of abating. The books and the recent movie have attracted millions of followers and fans, all of them eagerly awaiting the next installments. Along with the widespread enjoyment and appreciation of Harry Potter and his friendships, however, criticism of the series has also emerged. The opposition has focused on two issues; the darkness of the novels and their apparent endorsement of witchcraft and the occult. In A Charmed Life, Francis Bridger, a theologian and pastor, argues that far from promoting the dark arts, the Potter books are firmly based in Christian values, and offer valuable insights into our characters, our relationships, our priorities, and our spirituality.

Taking readers on an entertaining tour of Potterworld, Bridger shows that each adventure presents new ways of expressing and exploring key spiritual issues, from the meaning of justice, to the need to confront fears, to the debilitating effects of evil. As Harry and his friends deal with one another, face their enemies, cope with their variously dysfunctional families, and experience the common problems of growing up, Bridger demonstrates, it is their intrinsic human goodness, love, and friendship--not wizardry or magic--that allows them to triumph over evil.
Average customer rating on Amazon:

To read reviews go to Amazon.
Book Details
Language:

English


Paperback:

176 pages


Publisher:

Image (2002)


ISBN-10:

0385506651


ISBN-13:

9780385506656


Genre:

Spirituality


Size:

14 cm x 21.1 cm


Shipping Weight:

45 grams


Condition:

Very Good