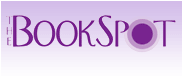 Henry Wadsworth Longfellow: Selected Poems




Henry W. Longfellow




Price: LE 36






This title is currently unavailable



ShareThis
Book Summary
When Henry Wadsworth Longfellow died on March 24, 1882, at the age of seventy-five, he was the most celebrated poet in the English-speaking world, Not only was he America's first professional poet, but, after his death, he was the first American to have his bust placed in the Poets' Corner at Westminster Abbey in London, England.
Longfellow was an unsurpassed master in his use of musical language. Few poets could match his sonorous and rhythmically sensual use of words. His poetry is rarely abstract, and the vivid, descriptive imagery and the narrative form of verse he favored make it pleasing to read and follow. His subject matter touched on American life and its verities, be it legendary heroism as in "Paul Revere's Ride" or in the honest, upright, and hardworking man of "The Village Blacksmith."
This collection brings together Longfellow's best and most famous poems, providing a complete overview of his versatile and multifaceted genius. All the classic Longfellow selections, including "A Psalm of Life," "The Children's Hour," and "The Day is Done," are here, as well as lesser-known but equally worthy poems, like "The Cross of Snow," a sonnet written in memory of his second wife, who died tragically in a fire. Also included, in their entirety, are two long narrative masterpieces, Evangeline and The Courtship of Miles Standish.
One of the most popular poets who ever lived, Henry Wadsworth Longfellow was a marvelous storyteller. In addition, his verse expressed his deep sincerity and his uncanny ability to identify with the hearts and passions of those who read and reread his poems.
This book features a deluxe cover, ribbon marker, top stain, and decorative endpapers with a nameplate.
Average customer rating on Amazon:

To read reviews go to Amazon.
Book Details
Language:

English


Hardcover:

224 pages


Publisher:

Gramercy (1992)


ISBN-10:

0517082462


ISBN-13:

9780517082461


Genre:

Poetry


Size:

14 cm x 21.2 cm


Shipping Weight:

84 grams


Condition:

As New