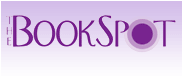 Does This Clutter Make My Butt Look Fat?: An Easy Plan for Losing Weight and Living More




Peter Walsh




Price: LE 150






This title is currently unavailable



ShareThis
Book Summary
Diets don't work. Why not? Because they focus on what foods we should and shouldn't eat but completely ignore everything else that makes us fat. Look at your own situation: You say you want to lose weight, but you just can't stop indulging. You say you'd exercise more if only you had the time, yet you spend precious hours every night in front of the TV doing what? Munching nutrition-free snacks and drinking supersized beverages.

Peter Walsh, the bestselling author of It's All Too Much: An Easy Plan for Living a Richer Life with Less Stuff, believes that the secret to successfully losing weight is to forget about calorie counting and weekly weigh-ins. Instead you need to focus on how, why, and where you eat. When it comes to clearing clutter (the fat in our homes) it isn't about the stuff itself, it's about the life you want to live. The same is true for losing weight: It's not about the pounds, it's about living the life you deserve in the body you want.

Using his expert techniques honed from years as a clutter expert and organizational consultant on TLC's Clean Sweep, Peter helps you address how the clutter in your kitchen, your pantry, and your home is directly related to the clutter on your body and negatively affects your ability to lead a full and healthy life. This book shows you how to clean up not just the spaces where you eat, but the routines around them: from planning meals and shopping to dinnertime rituals.

Peter knows all the pitfalls and all the excuses. In Does This Clutter Make My Butt Look Fat? he gives you the tools (and courage) you need to get over all your excuses, face the issues, and make the change to a better life.

This is not a diet book. This is a book about your life -- about creating the healthy life and body you have always imagined for yourself. Peter helps you kick the food-clutter habit forever. You have only one life. Start living it today.
Average customer rating on Amazon:

To read reviews go to Amazon.
Book Details
Language:

English


ISBN-10:

1416560173


ISBN-13:

9781416560173


Genre:

Health


Condition:

New