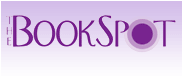 Making Globalization Work: The Next Steps to Global Justice




Price: LE 41






This title is currently unavailable



ShareThis
Book Summary
"A damning denunciation of things as they are, and a platform for how we can do better."―Andrew Leonard, Salon

Four years after he outlined the challenges our increasingly interdependent world was facing in Globalization and Its Discontents, Joseph E. Stiglitz offered his agenda for reform. Now in paperback, Making Globalization Work offers inventive solutions to a host of problems, including the indebtedness of developing countries, international fiscal instability, and worldwide pollution. Stiglitz also argues for the reform of global financial institutions, trade agreements, and intellectual property laws, to make them better able to respond to the growing disparity between the richest and poorest countries. Now more than ever before, globalization has gathered the peoples of the world into one community, bringing with it a need to think and act globally. This trenchant, intellectually powerful book is an invaluable step in that process. This paperback edition contains a brand-new preface.
Average customer rating on Amazon:

To read reviews go to Amazon.
Book Details
Language:

English


Hardcover:

384 pages


Publisher:

Allen Lane (2006)


ISBN-10:

0713999098


ISBN-13:

9780713999099


Genre:

Business


Shipping Weight:

159 grams


Condition:

As New