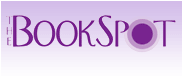 Consciousness Explained (Penguin Science)




Daniel C. Dennett




Price: LE 36






This title is currently unavailable



ShareThis
Book Summary
This book revises the traditional view of consciousness by claiming that Cartesianism and Descartes' dualism of mind and body should be replaced with theories from the realms of neuroscience, psychology and artificial intelligence. What people think of as the stream of consciousness is not a single, unified sequence, the author argues, but "multiple drafts" of reality composed by a computer-like "virtual machine". Dennett considers how consciousness could have evolved in human beings and confronts the classic mysteries of consciousness: the nature of introspection, the self or ego and its relation to thoughts and sensations, and the level of consciousness of non-human creatures.
Average customer rating on Amazon:

To read reviews go to Amazon.
Book Details
Language:

English


Paperback:

528 pages


Publisher:

Penguin Group(CA) (2007)


ISBN-10:

0140128670


ISBN-13:

9780140128673


Genre:

Health


Shipping Weight:

79 grams


Condition:

Very Good