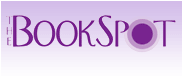 Insurgent Citizenship: Disjunctions of Democracy and Modernity in Brazil (In-Formation)




James Holston




Price: LE 81






This title is currently unavailable



ShareThis
Book Summary
Insurgent citizenships have arisen in cities around the world. This book examines the insurgence of democratic citizenship in the urban peripheries of São Paulo, Brazil, its entanglement with entrenched systems of inequality, and its contradiction in violence. James Holston argues that for two centuries Brazilians have practiced a type of citizenship all too common among nation-states--one that is universally inclusive in national membership and massively inegalitarian in distributing rights and in its legalization of social differences. But since the 1970s, he shows, residents of Brazil's urban peripheries have formulated a new citizenship that is destabilizing the old. Their mobilizations have developed not primarily through struggles of labor but through those of the city--particularly illegal residence, house building, and land conflict. Yet precisely as Brazilians democratized urban space and achieved political democracy, violence, injustice, and impunity increased dramatically. Based on comparative, ethnographic, and historical research, Insurgent Citizenship reveals why the insurgent and the entrenched remain dangerously conjoined as new kinds of citizens expand democracy even as new forms of violence and exclusion erode it. Rather than view this paradox as evidence of democratic failure and urban chaos, Insurgent Citizenship argues that contradictory realizations of citizenship characterize all democracies--emerging and established. Focusing on processes of city- and citizen-making now prevalent globally, it develops new approaches for understanding the contemporary course of democratic citizenship in societies of vastly different cultures and histories.
Average customer rating on Amazon:

To read reviews go to Amazon.
Book Details
Language:

English


Paperback:

416 pages


ISBN-10:

0691130213


ISBN-13:

9780691142906


Genre:

Social Sciences


Condition:

Good