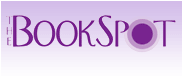 The Great Influenza: The Story of the Deadliest Pandemic in History




John M. Barry




Price: LE 81






This title is currently unavailable



ShareThis
Book Summary
At the height of WWI, history's most lethal influenza virus erupted in an army camp in Kansas, moved east with American troops, then exploded, killing as many as 100 million people worldwide. It killed more people in twenty-four months than AIDS killed in twenty-four years, more in a year than the Black Death killed in a century. But this was not the Middle Ages, and 1918 marked the first collision of science and epidemic disease. Magisterial in its breadth of perspective and depth of research, The Great Influenza is ultimately a tale of triumph amid tragedy, which provides us with a precise and sobering model as we confront the aftermath of Covid-19 and future pandemics looming on the horizon.
Average customer rating on Amazon:

To read reviews go to Amazon.
Book Details
Language:

English


Paperback:

544 pages


ISBN-10:

0241991560


ISBN-13:

9780143036494


Genre:

History


Condition:

Very Good