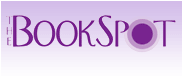 Drawing Shortcuts: Developing Quick Drawing Skills Using Today's Technology




Jim Leggitt




Price: LE 96




ShareThis
Book Summary
The updated edition of a contemporary approach to merging traditional hand drawing methods with 2-dimensional and 3-dimensional digital visualization tools. Jim Leggitt?s Drawing Shortcuts shows how communicating with hand drawings combined with digital technology can be ingeniously simple, and this new edition makes an already popular technique even better. Completely expanded with new chapters and a wealth of supporting images, this Second Edition presents practical techniques for improving drawing efficiency and effectiveness by combining traditional hand drawing methods with the latest digital technology, including 3-D modeling with SketchUp. This book?s step-by-step approach will sharpen and streamline your techniques whether you draw for pleasure, school or your design profession. Easy-to-follow instructions cover every aspect from the basics of drawing?such as composition, color, shading, hatching, and perspective?up to the most current technologies Incorporates Google SketchUp, Google Earth, computer generated renderings, digital scanners and printers Features new visuals from accomplished drawing experts Special new ?Gallery? section highlights the creative process with step-by-step examples of drawings Complete coverage of the ?Overlay and Trace Method,? ?Simple Composite Method,? ?Advanced Composite Method,? and ?Digital Hybrid Drawings? New matrices show alternative drawing techniques for specific visual effects such as Linework and Shading, Selecting the Right Views, Perspectives and Paraline Drawings, Drawing Detail, Camera Lenses, and Drawing Tools Generously enriched with detailed process drawings, examples, and more than 500 full-color images, Drawing Shortcuts, Second Edition will have you creating top-quality drawings faster and more effectively.
Average customer rating on Amazon:

To read reviews go to Amazon.
Book Details
Language:

English


Hardcover:

272 pages


ISBN-10:

0470435488


ISBN-13:

9780470435489


Genre:

Arts & Crafts


Shipping Weight:

71 grams


Condition:

As New

In Stock