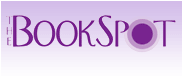 Gideon's Spies: Mossad's Secret Warriors




Gordon Thomas




Price: LE 41






This title is currently unavailable



ShareThis
Book Summary
In the secret world of spies and covert operations, no intelligene service continues to be as surrounded by myth and mystery as Israel's Mossad. "Gideon's Spies" reveals the extent of Mossad's involvement in an astonishing range of world events including Irangate, the attempted assasination of Pope John Paul II, the Monica Lewinsky scandal and the death of Robert Maxwell. Fully revised for the paperwork, new revelations include the mysterious events surrounding the 1992 El Al jet crash in Amsterdam, the tracking down of Kurdish rebel leader Abdullah Ocalan, and more details on Mossad's involvement in the crash which killed Princess Diana and Dodi Fayed. 'A fascinating look at a spy organization that has remained off limits to most journalists. Some of the incredible episodes Gordon Thomas writes about seem like they belong in fiction, and yet this is a first-rate non-fiction account.' - "GQ". 'Using eye-witness accounts from directors, agents, and even assassins, Thomas goes where few writers have gone before - inside Mossad, Israel's ruthless, super-secretive intelligence agency.' - "Maxim". 'A compelling read, with any number of disturbing revelations.' - "FHM".
Average customer rating on Amazon:

To read reviews go to Amazon.
Book Details
Language:

English


Paperback:

400 pages


Publisher:

Pan Macmillan (2000)


ISBN-10:

0330375377


ISBN-13:

9780330375375


Genre:

Politics


Size:

13 cm x 19.4 cm


Shipping Weight:

62 grams


Condition:

Very Good