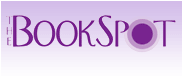 Space




Stephen Baxter




Price: LE 26






This title is currently unavailable



ShareThis
Book Summary
'If they existed, they would be here' ENRICO FERMI. In the second volume in Stephen Baxter's epic Manifold Series Reid Malenfant inhabits the universe Malenfant kick-started in TIME ('science fiction at its best' FHM) -- and 'they' are here. When Nemoto, a Japanese researcher on the Moon, discovers evidence of extraterrestrial intelligence in the solar system, the Fermi Paradox provokes both Malenfant and Nemoto to question why now? Because, suddenly, there are signs of intelligent life in deep space in all directions. Deeper layers of Fermi's paradox unravel as robot-like aliens, the Gaijin, seem to be e-mailing themselves from star to star, and wherever telescopes point, far away, other alien races are destroying worlds!
Average customer rating on Amazon:

To read reviews go to Amazon.
Book Details
Language:

English


Paperback:

464 pages


Publisher:

Harpercollins Pub Ltd (2001)


ISBN-10:

000651183X


ISBN-13:

9780006511830


Genre:

Sci-fi & Fantasy


Size:

10.6 cm x 17.6 cm


Shipping Weight:

53 grams


Condition:

Good