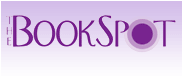 Blackwater : The rise of the World's Most powerful mercenary Army




Jeremy Scahill




Price: LE 41






This title is currently unavailable



ShareThis
Book Summary
[MP3-CD Audiobook format in vinyl case]

[Read by Tom Weiner]

A largely untold facet of the war on terror is the widespread outsourcing of military tasks to private mercenary companies. Accountable neither to the citizenry nor to standard military legal codes, these largely unregulated corporate armies are being entrusted with ever-greater responsibilities on behalf of the nation.

Meet Blackwater USA, the world's most secretive, powerful, and fastest growing private army on the planet. Founded by fundamentalist Christian megamillionaire Erik Prince, the scion of a conservative dynasty that bankrolls extreme-right-wing causes, this company of soldiers is now being sent ''to the front lines of a global battle, waged largely on Muslim lands, that an evangelical President whom Prince helped put in the White House has boldly defined as a 'crusade'.''

Ranging from the blood-soaked streets of Fallujah to Washington, D.C., where they are hailed as heroes, this is the dark story of Blackwater's rise to power.
Average customer rating on Amazon:

To read reviews go to Amazon.
Book Details
Language:

English


ISBN-10:

184668630X


ISBN-13:

9781846686306


Genre:

Current Events


Condition:

Good