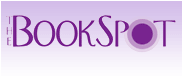 The Wolf and the Woodsman




Ava Reid




Price: LE 250




ShareThis
Book Summary
A spirited outcast. A disgraced prince. A world where monsters roam free. In her forest-veiled pagan village, Evike is the only woman without power. So when soldiers from the Holy Order of Woodsmen arrive to claim a girl for their king's blood sacrifice, the villagers only have one person to offer up. But when they are attacked en-route to the capital, and everyone but Evike and a lone Woodsman are slaughtered, they have no choice but to rely on each other. Except he's no ordinary Woodsman - he's the disgraced prince, Gaspar Barany, whose father needs pagan magic to consolidate his power. As they travel from the bitter northern tundra to the smog-choked capital, they form a tenuous pact that slowly turns their loathing turns to affection. But trust is easily betrayed, and as Evike discovers her own hidden magic, she and Gaspar must decide where their loyalties really lie . . .
Average customer rating on Amazon:

To read reviews go to Amazon.
Book Details
Language:

English


Paperback:

307 pages


ISBN-10:

9781529100754


ISBN-13:

9781529100754


Genre:

New Arrivals


Condition:

New

In Stock