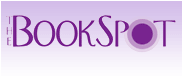 Death March: The Stonetellers, Volume Two (DragonLance)




Jean Rabe




Price: LE 26






This title is currently unavailable



ShareThis
Book Summary
Jean Rabe's long-anticipated return to Krynn continues!

Escaping from the slave pens of a Dark Knight mining camp was no easy feat, but what awaits Direfang, a former hobgoblin slave who has become the reluctant general of a growing goblin army is every bit as perilous. From the cruel ogre mountains to the shores of Newsea, Direfang, Mudwort the shaman, and the Dark Knight wizard Grallik fight the natural and unnatural forces that seek to destroy them. Direfang is tested to his limits by once-friends and powerful foes as he undertakes a death march to the Qualinesti Forest. His eyes on independence, Direfang refuses to surrender, and pledges his life for a chance to be free, even as he learns that freedom is a deadly prize.
Average customer rating on Amazon:

To read reviews go to Amazon.
Book Details
Language:

English


Mass Market Paperback:

310 pages


Publisher:

Wizards of the Coast (2008)


ISBN-10:

0786949171


ISBN-13:

9780786949175


Genre:

Sci-fi & Fantasy


Size:

10.4 cm x 17.3 cm


Shipping Weight:

15 grams


Condition:

Very Good