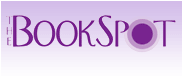 The Want-Ad Killer (True Crime)




Ann Rule




Price: LE 31






This title is currently unavailable



ShareThis
Book Summary
From #1 New York Times bestselling author Ann Rule of a serial killer who was sentenced to die—yet lived to rape and murder again...and again...

After committing his first grisly crime, Harvey Louis Carignan beat a death sentence and continued to manipulate, rape, and bludgeon women to death, using want ads to lure his young female victims. And time after time, justice was thwarted by a killer whose twisted legal genius was matched only by his sick savagery.

Written by true crime master Ann Rule, the stories of Carignan's gruesome assaults and murders are rendered in nail-biting detail along with the dogged efforts of the talented detectives whose harrowing work predates DNA testing and modern forensics. Here, complete with the testimony of women who suffered his unspeakable sexual abuses and barely escaped with their lives, and of the police who at last put him behind bars, is one of the most shattering and thought-provoking true-crime stories of our time.
Average customer rating on Amazon:

To read reviews go to Amazon.
Book Details
Language:

English


ISBN-10:

0451166884


ISBN-13:

9780451166883


Genre:

True Crime


Condition:

As New