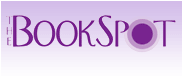 Complementary Medicine For Dummies




Price: LE 165






This title is currently unavailable



ShareThis
Book Summary
A comprehensive guide to what's what and what works incomplementary medicine, this expert guide cuts through the jargonand gives you the facts about the alternatives. Whether you areinterested in maintaining your general well-being or relieving thesymptoms of a specific complaint, this book outlines all of thetherapies available to you – from acupuncture through healingfoods to yoga and massage - and tells you what each treatment ismost effective for, how to go about finding a practitioner and whatto expect from a consultation.

Topics covered in Complementary Medicine For Dummiesinclude:
Old Dogs – New Tricks: From Ancient Roots to ModernPractice
Turning to the Pros for Your Health Diagnosis
Reading the Body (Self-Diagnosis)
Uncovering Traditional Chinese Medicine (TCM)
Revealing Ayurveda's 'Science of Life'
Balancing Health With Tibetan Medicine
Purifying the Body with Japanese Medicine
Dipping Your Toes Into Nature Cure
Getting to the Point of Acupuncture
Homing in on Homeopathy
Unearthing Herbal Medicine
Nibbling on Nutritional Medicine
Diving into Naturopathy
Opening Up with Osteopathy
Getting to the Crunch with Chiropractic
Moving with Bodywork Therapies
Enjoying Massage Therapies
Relaxing with Breathing, Relaxation, and Meditation
Scenting Out Aromatherapy and Flower and Tree Remedies
Connecting with Healing Therapies
Getting Your Head Around Psychological Therapies
Feeling the Buss of Energy Medicine
Having a Go with Creative Therapies
Ten Complementary Medicine Tips for Healthy Living
Ten Superfoods for Great Health
Ten Great Herbal Remedies
Appendix A: A-Z of Therapies
~
Average customer rating on Amazon:

To read reviews go to Amazon.
Book Details
Language:

English


ISBN-10:

0470026251


ISBN-13:

9780470026250


Genre:

Health


Condition:

New