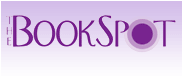 And Never Let Her Go: Thomas Capano: The Deadly Seducer




Ann Rule




Price: LE 22






This title is currently unavailable



ShareThis
Book Summary
The shattering crime story that shocked the nation: the Thomas Capano murder case
On a June evening in 1996, 30-year-old Anne Marie Fahey, secretary to the governor of Delaware, vanished without a trace following a restaurant rendezvous with her secret lover of more than two years: Thomas Capano. One of Wilmington's most prominent and respected figures, a millionaire attorney and former state prosecutor, "Tommy" was a charming, softspoken family man. But in the weeks and months that followed Fahey's disappearance, investigators would gradually uncover the shocking truth: Capano was a steely manipulator driven by power and greed -- and capable of brutal murder. In a riveting narrative expertly documented by probing interviews, diary entries, and e-mail correspondence, and with superb insight into the twisted motivations of a killer, Ann Rule chronicles a real-life drama of Shakespearian proportions: ambitions fall, love turns to obsession, family names are tainted, the façade of success crumbles -- and a beautiful but vulnerable young woman pays the ultimate price in a convoluted and deadly relationship.
Average customer rating on Amazon:

To read reviews go to Amazon.
Book Details
Language:

English


Mass Market Paperback:

688 pages


Publisher:

Pocket Books (2000)


ISBN-10:

0671868713


ISBN-13:

9780671868710


Genre:

True Crime


Size:

10.4 cm x 17 cm


Shipping Weight:

70 grams


Condition:

Good