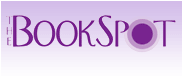 U-Boat War: Doenitz and the Evolution of the German Submarine Service 1935 - 1945




David Westwood




Price: LE 96




ShareThis
Book Summary
This book is an in-depth study of the U-boat section of the German navy, which came so very close to bringing Britain to its knees during the Battle of the Atlantic in 1941-2. It looks at prewar German efforts to buildup and reinvigorate the U-boat theory of war, consulting hitherto lightly-researched material in the Bundesarchiv, and the U-Boat Diary during the war. It follows the clandestine U-boat research of the 1920s and early 1930s, and the effects of the assumption of power by the Nazi Party in 1933. It investigates Doentiz's early career and his subsequent efforts to run the U-boat arm during the Second World War. It does not stop here; it will constitute a thorough new look at the entire U-boat campaign from the start of the war through to the final days, and points out the moments when fortunes changed for both sides. In particular it highlights the technological developments which made success for the Allies inevitable. It also criticizes Doenitz's strategy, in that he was too much of a 'father' to the U-boat arm; he failed to strategise purposefully; failed to persuade Goering of the value of air reconnaissance; and so on. It also looks at the development of the electro- and Type-XXI U-boats which, had they been part of a more organized effort, might have changed the pattern of the second half of the war. There will be drawings and photographs and an extensive bibliography.
Average customer rating on Amazon:

To read reviews go to Amazon.
Book Details
Language:

English


Hardcover:




ISBN-10:

1932033432


ISBN-13:

9781932033434


Genre:

History


Condition:

Good

In Stock