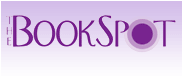 Open World : The Truth About Globalisation




Philippe Legrain




Price: LE 36






This title is currently unavailable



ShareThis
Book Summary
Globalisation is one of the most controversial issues in the world today. While protestors take to the streets at international summits, it is becoming conventional wisdom that companies are taking over the world, that governments' ability to tax, spend and regulate is under threat from global competition, that globalisation harms the poor and that democracy is at risk.

Not so. This tightly argued and fiercely intelligent book demolishes some of these myths and shows how, without globalisation, the poor are never going to get richer. It is simply the only way to give governments the means to combat poverty: money for schools, hospitals and welfare. Focusing on the history of world trade as well as topical issues such as the power of corporations, whether globalisation is bad for poor countries, whether it threatens the environment and Americanises indigenous cultures, Philippe Legrain shows why elected governments are still very much in control and why a more open world offers greater opportunity for everyone, rich and poor, to better their lives.
Average customer rating on Amazon:

To read reviews go to Amazon.
Book Details
Language:

English


Paperback:

384 pages


Publisher:

Time Warner Books UK (2003)


ISBN-10:

034911529X


ISBN-13:

9780349115290


Genre:

Business


Size:

12.6 cm x 19.6 cm


Shipping Weight:

66 grams


Condition:

As New