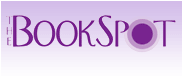 Cairo Swan Song




Said Mekkawi

,

Adam Talib




Price: LE 100






This title is currently unavailable



ShareThis
Book Summary
Cairo, Mother of the World, embraces millions―but some of her children make their home in the streets, junked up and living in the shadows of wealth and among the monuments that the tourists flock to see. Mustafa, a former student radical who never believed in the slogans, sets out to tell their story, but he has to rely on the help of his American girlfriend, Marcia, who he is not sure he can trust. Meanwhile, his former leftist friends are now all either capitalists or Islamists.
Alienated from a corrupt and corrupting society, Mustafa watches as the Cairo he cherishes crumbles around him. The men and women of the city struggle to find lovers worthy of their love and causes worthy of their sacrifice in a country that no longer deserves their loyalty. The children of the streets wait for the adults to take notice. And the foreigners can always leave.
Average customer rating on Amazon:

To read reviews go to Amazon.
Book Details
Language:

English


Paperback:

304 pages


Publisher:

The American University in Cairo Press (2016)


ISBN-10:

9774167422


ISBN-13:

9789774167423


Genre:

Arabic Literature


Size:

14.9 cm x 21.4 cm


Shipping Weight:

79 grams


Condition:

New