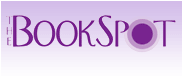 Acacia: War With The Mein Bk. 1




David Anthony Durham




Price: LE 61






This title is currently unavailable



ShareThis
Book Summary
Leodan Akaran, ruler of the Known World, has inherited generations of apparent peace and prosperity, won ages ago by his ancestors. A widower of high intelligence, he presides over an empire called Acacia, after the idyllic island from which he rules. He dotes on his four children and hides from them the dark realities of traffic in drugs and human lives on which their prosperity depends. He hopes that he might change this, but powerful forces stand in his way. And then a deadly assassin sent from a race called the Mein, exiled long ago to an ice-locked stronghold in the frozen north, strikes at Leodan in the heart of Acacia while they unleash surprise attacks across the empire. On his deathbed, Leodan puts into play a plan to allow his children to escape, each to his separate destiny. And so his children begin a quest to avenge their father's death and restore the Acacian empire-this time on the basis of universal freedom.
Average customer rating on Amazon:

To read reviews go to Amazon.
Book Details
Language:

English


Paperback:




Publisher:

Bantam Books Ltd (2009)


ISBN-10:

0553819674


ISBN-13:

9780553819670


Genre:

Sci-fi & Fantasy


Size:

12.8 cm x 19.8 cm


Shipping Weight:

97 grams


Condition:

Very Good