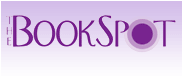 Still Beating




Jennifer Hartmann




Price: LE 685




ShareThis
Book Summary
WARNING: This book contains subject matter that may be sensitive for some readers. There is dark and triggering content between these pages. 18+ only. Please read responsibly. When Cora attends her sister's birthday party, she expects at most a hangover or a walk of shame. She doesn't anticipate a stolen wallet, leaving her stranded and dependent on Dean—her arch nemesis and ultimate thorn in her side. And she really doesn't anticipate waking up in shackles in a madman's basement. To make matters worse, Dean shares the space in his own set of chains. After fifteen years of teasing, insults, and practical jokes, the ultimate joke seems to be on them. The two people who always thought they'd end up killing each other must now work together if they want to survive. But Cora and Dean have no idea their abductor has a plan for them. A plan that will alter the course of their relationship, blur the line between hate and love, and shackle them together with far more than just chains.
Average customer rating on Amazon:

To read reviews go to Amazon.
Book Details
Language:

English


Paperback:

314 pages


ISBN-10:

9781728290591


ISBN-13:

9781728290591


Genre:

Romance


Condition:

New

In Stock