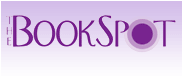 Confessions of an Economic Hit Man




John Perkins




Price: LE 225






This title is currently unavailable



ShareThis
Book Summary
As an EHM in the '60s and '70s, covertly recruited by the US National Security Agency, John Perkins helped further American imperial interests in countries such as Ecuador, Panama, Indonesia and Saudi Arabia. He tried to write this book four times but was threatened or bribed each time to halt. The events of 9/11 - a direct result of the activities of EHMs in the 1970s - finally forced him to confront the role he played himself, and to reveal the truth to the rest of the world. "Confessions of an Economic Hit Man" has become a word-of-mouth bestseller in the US. It has been called the book that finally 'connects the dots, the book that best explains what is really going on in the world'. Once you've read it you will find yourself recommending it to everyone you know. It can truly change the way you view the world. As one US reader writes: 'I feel that this is not just a book - it is an event, with powerful cultural and political ramifications. This book turns our understanding of history upside down, and I implore you to read it as soon as you possibly can. The more people who are aware, the more easily change can brought about.' Following his EHM work, Perkins founded Independent Power Systems, an alternative energy provider that successfully changed the US utility industry. He is now president of Dream Change Coalition, a nonprofit organization working with Amazonian and other indigenous people to help preserve their environments and cultures. 'As I travel around the world, I find that people know that their country just received a billion-dollar loan, for example, from the World Bank and that American corporations are there benefiting from the loan, but that their own lives are getting worse,' he says.
Average customer rating on Amazon:

To read reviews go to Amazon.
Book Details
Language:

English


Paperback:

256 pages


Publisher:

Ebury Press (2006)


ISBN-10:

0091909104


ISBN-13:

9780091909109


Genre:

Business


Shipping Weight:

44 grams


Condition:

New