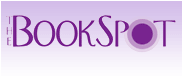 Inside the Third World: The Anatomy of Poverty; Third Edition (Penguin Politics)




Paul Harrison




Price: LE 36






This title is currently unavailable



ShareThis
Book Summary
Paul Harrison has provided a comprehensive guide to the roots of mass poverty, to the social strains and political instability that turn one Third World country after another into dangerous flashpoints - an ever-growing threat to the world's peace and prosperity. From climate and colonialism, through land hunger, exploding cities and unemployment, to over population, malnutrition, disease and illiteracy, the wealth of facts and analysis is brought home in first hand, often harrowing accounts of the realities of life for poor people and poor communities in Asia, Africa and Latin America.
Average customer rating on Amazon:

To read reviews go to Amazon.
Book Details
Language:

English


Paperback:

528 pages


Publisher:

Penguin Books (1993)


ISBN-10:

0140172173


ISBN-13:

9780140172171


Genre:

Current Events


Size:

14.9 cm x 21.4 cm


Shipping Weight:

79 grams


Condition:

Very Good