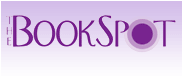 Licensed to Kill: Hired Guns in the War on Terror




Robert Young Pelton




Price: LE 41






This title is currently unavailable



ShareThis
Book Summary
Robert Young Pelton first became aware of the phenomenon of hired guns in the War on Terror when he met a covert team of contractors on the Afghanistan/Pakistan border in the fall of 2003. Pelton soon embarked on a globe-spanning odyssey to penetrate and understand this shadowy world, ultimately delivering stunning insights into the way private soldiers are used.

Enter a blood-soaked world of South African mercenaries and tribal fighters backed by ruthless financiers. Drop into Baghdad's Green Zone, strap on body armor, and take a daily high-speed ride with a doomed crew of security contractors who dodge car bombs and snipers just to get their charges to the airport. Share a drink in a chic hotel bar with wealthy owners of private armies who debate the best way to stay alive in war zones.

Licensed to Kill spans four continents and three years, taking us inside the CIA's dirty wars; the brutal contractor murders in Fallujah and the Alamo-like sieges in Najaf and Al Kut; the Deep South contractor training camps where ex–Special Operations soldiers and even small town cops learn the ropes; the contractor conventions where macho attendees swap bullet-punctuated tales and discuss upcoming gigs; and the grim Central African prison where contractors turned failed mercenaries pay a steep price.

The United States has encouraged the use of the private sector in all facets of the War on Terror, placing contractors outside the bounds of functional legal constraints. With the shocking clarity that can come only from firsthand observation, Licensed to Kill painstakingly deconstructs the most controversial events and introduces the pivotal players. Most disturbingly, it shows that there are indeed thousands of contractors—with hundreds more being produced every month—who've been given a license to kill, their services available to the highest bidder.


From the Hardcover edition.
Average customer rating on Amazon:

To read reviews go to Amazon.
Book Details
Language:

English


ISBN-10:

1400097827


ISBN-13:

9781400097821


Genre:

Current Events


Condition:

Very Good