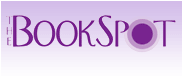 The Time Regulation Institute




Ahmet HamdiTanpinar




Price: LE 425






This title is currently unavailable



ShareThis
Book Summary
One of the greatest and most overlooked novels of the twentieth century, by an author championed by Nobel Prize winner Orhan Pamuk, The Time Regulation Institute appears here in English for the first time-more than fifty years after its original publication in Turkish. This is the story of the misadventures of Hayri Irdals, an unforgettable antihero who, along with an eccentric cast of characters (a television mystic, a pharmacist who dabbles in alchemy, a dignitary from the lost Ottoman empire, the "life-artist" Halit), founds The Time Regulation Institute. The institute's quixotic quest: to make sure all the clocks in Turkey are set to Western time. Thus begins a brilliant satire about the calamitous arrival of Western and corporate values in tradition-bound Turkey. An uproarious tragicomedy that is still startlingly relevant, The Time Regulation Institute illuminates the collision of East and West, tradition and modernity, that has been playing out in Turkey since the early twentieth century. AHMET HAMDI TANPINAR (1901-1962) was a poet, short story writer, novelist, essayist, literary historian, and professor. He is considered one of the most significant Turkish novelists of the 20th century. Deeply influenced by Valery and Bergson, he created a unique cultural universe in his work, bringing together a European literary voice and the sensibilities of the East. MAUREEN FREELY (translator) is the principal translator of Orhan Pamuk, the Nobel Prize-winning Turkish novelist. She lives in England. ALEXANDER DAWE (translator) is an American translator of French and Turkish. He lives in Istanbul. PANKAJ MISHRA (introducer) is an award-winning novelist and essayist whose writing appears frequently in the New York Review of Books, The Guardian, and the London Review of Books. He lives in London and India.
Average customer rating on Amazon:

To read reviews go to Amazon.
Book Details
Language:

English


Paperback:

432 pages


Publisher:

Penguin Classics (2014)


ISBN-10:

9780141195759


ISBN-13:

9780141195759


Genre:

Popular Fiction


Size:

13 cm x 19.8 cm


Condition:

New