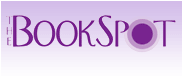 Mummies, Monsters, and the Ship of Millions




Leena Pekkalainen




Price: LE 250




ShareThis
Book Summary
Another hilarious adventure for children with Mr. Mummific, the mummy with attitude. Having described his death and long mummification process in his last book, How I Became a Mummy, he now tells the story of his mishaps, misunderstandings, and misadventures as he leaves his tomb through the False Door to embark on the complicated and hazardous journey to the Afterlife aboard the magnificent Ship of Millions. The dangers he faces along the way (and desperately hopes to avoid) include being left hanging upside-down from the cavern ceiling, being swallowed (and vomited out again) by a giant serpent, or becoming a tasty morsel for the hideous Eater of the Dead.
Once again, the pompous and frequently perplexed former pharaoh is our entertaining guide to some of the traditions and beliefs of the ancient Egyptians. Illustrated with eighty colorful scenes from the deathly existence of the funniest mummy you'll ever meet, Mummies, Monsters, and the Ship of Millions is a further ghastly treat for children and Egyptologists of all ages.
Average customer rating on Amazon:

To read reviews go to Amazon.
Book Details
Language:

English


Paperback:

136 pages


Publisher:

The American University in Cairo Press (2018)


ISBN-10:

9774168518


ISBN-13:

9789774168512


Genre:

Egypt


Size:

18 cm x 22.8 cm


Shipping Weight:

88 grams


Condition:

New

In Stock