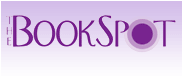 She Who Became the Sun




Shelley Parker-Chan




Price: LE 550






This title is currently unavailable



ShareThis
Book Summary
THE NUMBER ONE SUNDAY TIMES BESTSELLERAn absorbing historical fantasy, She Who Became the Sun by Shelley Parker-Chan reimagines the rise to power of the Ming Dynasty's founding emperor. 'This audacious, brilliant debut is a vivid, original reimagining . . . immersive storytelling at its finest' - Daily Mail'Magnificent in every way. War, desire, vengeance, politics - Shelley Parker-Chan has perfectly measured each ingredient' - Samantha Shannon, author of The Priory of the Orange Tree'A thoroughly engrossing read with a fabulous, tragic-trickster protagonist' - Megan Campisi, author of Sin Eater'A dazzling new world of fate, war, love and betrayal' - Zen Cho, author of Black Water SisterIn a famine-stricken village on a dusty plain, a seer shows two children their fates. For a family's eighth-born son, there's greatness. For the second daughter, nothing. In 1345, China lies restless under harsh Mongol rule. And when a bandit raid wipes out their home, the two children must somehow survive. Zhu Chongba despairs and gives in. But the girl resolves to overcome her destiny. So she takes her dead brother's identity and begins her journey. Can Zhu escape what's written in the stars, as rebellion sweeps the land? Or can she claim her brother's greatness - and rise as high as she can dream?This is a glorious tale of love, loss, betrayal and triumph by a powerful new voice. 'As brilliant as Circe . . . a deft and dazzling triumph' - Tasha Suri, author of The Jasmine Throne'Epic, tragic and gorgeous' - Alix E. Harrow, author of The Ten Thousand Doors of JanuaryShe Who Became the Sun is a reimagining of the rise to power of Zhu Yuanzhang. Zhu was the peasant rebel who expelled the Mongols, unified China under native rule, and became the founding Emperor of the Ming Dynasty.
Average customer rating on Amazon:

To read reviews go to Amazon.
Book Details
Language:

English


Paperback:

416 pages


ISBN-10:

9781529043402


ISBN-13:

9781529043402


Genre:

Sci-fi & Fantasy


Condition:

New