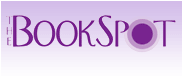 Falling Angels




Tracy Chevalier




Price: LE 71




ShareThis
Book Summary
A fashionable London cemetery, January 1901: Two graves stand side by side, one decorated with an oversize classical urn, the other with a sentimental marble angel. Two families, visiting their respective graves on the day after Queen Victoria's death, teeter on the brink of a new era. The Colemans and the Waterhouses are divided by social class as well as taste. They would certainly not have become acquainted had not their two girls, meeting behind the tombstones, become best friends. And, even more unsuitably, become involved with the gravedigger's muddy son.

As the girls grow up, as the new king changes social customs, as a new, forward-thinking era takes wing, the lives and fortunes of the two families become more and more closely intertwined-neighbors in life as well as death.

Against a gas-lit backdrop of social and political history, Tracy Chevalier explores the prejudices and flaws of a changing time. A novel that is at once elegant, daring, original, and compelling, Falling Angels is a splendid follow-up to the book The New York Times called "marvelously evocative" and The Wall Street Journal deemed "triumphant."
Average customer rating on Amazon:

To read reviews go to Amazon.
Book Details
Language:

English


Paperback:

288 pages


Publisher:

HarperCollins Publishers Ltd (2002)


ISBN-10:

0007135718


ISBN-13:

9780007135714


Genre:

Popular Fiction


Size:

11.1 cm x 17.7 cm


Shipping Weight:

48 grams


Condition:

Good

In Stock