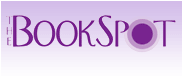 Spin This!: All the Ways We Don't Tell the Truth




Bill Maher

,

Bill Press




Price: LE 36






This title is currently unavailable



ShareThis
Book Summary
Spin -- intentional manipulation of the truth -- is everywhere. It's in the White House, in the courtrooms, in headlines and advertising slogans. Even couples on dates -- not to mention book blurbs -- are guilty of spin. Here, colorful news analyst Bill Press freeze-frames the culture of spin to investigate what exactly spin is, who does it and why, and its impact on American society. Using examples drawn from recent history -- the Clinton presidency, the Florida recount, and the Bush White House -- Press first probes spin's favorite haunt: politics. He then surveys incarnations of spin in journalism, law, and advertising, and chews on the spin of sex and "dating," a word that has become the very embodiment of spin. Perhaps surprisingly, however, Press argues that spin isn't all bad, and that without it the harsh truths of our times might be unbearable.
With a keen sense of humor, Spin This! turns the tables on the prime purveyors of spin by highlighting some of their biggest blunders. Looking to the future, Press notes that the twenty-first century, beginning as it has with a president who was "spun into office," will be a fertile stomping ground for spin. Don't say you weren't warned.
Average customer rating on Amazon:

To read reviews go to Amazon.
Book Details
Language:

English


Paperback:

245 pages


Publisher:

Pocket Books (2002)


ISBN-10:

0743442687


ISBN-13:

9780743442688


Genre:

Business


Size:

13.6 cm x 21 cm


Shipping Weight:

60 grams


Condition:

Good