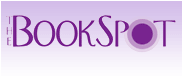 Jack the Ripper: The Final Chapter




Paul H. Feldman




Price: LE 26






This title is currently unavailable



ShareThis
Book Summary
Since October 1992 the "Diary of Jack the Ripper", which purported to be written by James Maybrick, was believed to have been a hoax. However, not one person has attempted to explain how it was forged or by whom. This book claims that this is because the diary is genuine. Feldman suggests that James Maybrick was the notorious Whitechapel Murderer, and that the largest and most detailed investigation on the subject ever to be undertaken led the author through the smokescreen of an official cover-up, via the royals and the masons, to the true provenance of the diary, Jack the Ripper's watch, and, ultimately, his identity. As well as suggesting a solution to one of the most enduring mysteries in the history of crime, this is also the story of the man possibly at its centre, James Maybrick: how he died, how his wife was falsely imprisoned for his murder, and who the real murderer of Jack the Ripper was. This story also draws in two people who are still alive today - one illegitimately descended from James Maybrick, the other from his wife, Florence.
Average customer rating on Amazon:

To read reviews go to Amazon.
Book Details
Language:

English


ISBN-10:

0753502720


ISBN-13:

9780753502723


Genre:

True Crime


Condition:

Good