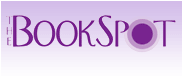 Only Paradoxes to Offer: French Feminists and the Rights of Man




Joan Wallach Scott




Price: LE 86






This title is currently unavailable



ShareThis
Book Summary
When feminists argued for political rights in the context of liberal democracy they faced an impossible choice. On the one hand, they insisted that the differences between men and women were irrelevant for citizenship. On the other hand, by the fact that they acted on behalf of women, they introduced the very idea of difference they sought to eliminate. This paradox--the need both to accept and to refuse sexual difference in politics--was the constitutive condition of the long struggle by women to gain the right of citizenship. In this new book, remarkable in both its findings and its methodology, award-winning historian Joan Wallach Scott reads feminist history in terms of this paradox of sexual difference. Focusing on four French feminist activists--Olympe de Gouges, who wrote the Declaration of the Rights of Woman and Citizen during the French Revolution; Jeanne Deroin, a utopian socialist and candidate for legislative office in 1848; Hubertine Auclert, the suffragist of the Third Republic; and Madeleine Pelletier, a psychiatrist in the early twentieth century who argued that women must "virilize" themselves in order to gain equality--Scott charts the repetitions and variations in feminist history. Again and again, feminists tried to prove they were individuals, according to the standards of individuality of their day. Again and again, they confronted the assumption that individuals were men. But when sexual difference was taken to be a fundamental difference, when only men were regarded as individuals and thus as citizens, how could women also be citizens? The imaginative and courageous answers feminists offered to these questions are the subject of this engaging book.
Average customer rating on Amazon:

To read reviews go to Amazon.
Book Details
Language:

English


Paperback:

256 pages


ISBN-10:

9780674639317


ISBN-13:

978067463931


Genre:

Politics


Size:

15.2 cm x 23.4 cm


Shipping Weight:

123 grams


Condition:

Good