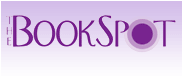 The Time-Travels of the Man Who Sold Pickles and Sweets: A Modern Arabic Novel




Khairy Shalaby




Price: LE 41






This title is currently unavailable



ShareThis
Book Summary
Ibn Shalaby, like many Egyptians, is looking for a job. Yet, unlike most of his fellow citizens, he is prone to sudden dislocations in time. Armed with his trusty briefcase and his Islamic-calendar wristwatch, he bounces uncontrollably through the Fatimid, Ayyubid, and Mamluk periods, with occasional return visits to the 1990s. Along the way, he meets celebrities such as Jawhar, the founder of Cairo. He also encounters other time travelers, including the historian Maqrizi.
After his cassette recorder fails to impress a Fatimid caliph, he finds himself trapped in the 1300s. He joins the barbarians, cannibals, and prisoners of war who have taken over the monumental Storehouse of Banners and set up their own state in defiance of the Mamluk order. Forced to play the role of double agent, Ibn Shalaby is caught up in the struggle between the rebels and the ruling dynasty.
Average customer rating on Amazon:

To read reviews go to Amazon.
Book Details
Language:

English


ISBN-10:

9774163915


ISBN-13:

9789774163913


Genre:

Arabic Literature


Condition:

Very Good