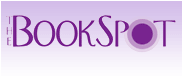 Heads Ripe for Plucking (Modern Arabic Novels (Hardcover))




Mahmoud Al Wardani




Price: LE 31






This title is currently unavailable



ShareThis
Book Summary
An Arab tyrant once infamously declared, "I see heads that are ripe for plucking." In Mahmoud Al-Wardani's novel of tyranny and oppression, an impaled head seeks solace in narrating similar woes it sustained in previous incarnations. Beheadings, both literal and metaphorical―torture, murder, decapitation, brainwashing, losing one's head―are the subject of the six stories that unfold. The narrative takes us from the most archetypal beheading in Arabo-Islamic history, that of al-Husayn, the grandson of the Prophet Muhammad, via a crime passionel, the torture of Communists in Nasser's prisons, the meanderings of a Cairene teenager unwittingly caught in the bread riots of 1977, a body dismembered in the 1991 Gulf War, and a bloodless beheading on the eve of the new millennium, into a dystopic future where heads are periodically severed to undergo maintenance and downloading of programs.
Average customer rating on Amazon:

To read reviews go to Amazon.
Book Details
Language:

English


Hardcover:

176 pages


Publisher:

The American University in Cairo Press (2008)


ISBN-10:

9774161882


ISBN-13:

9789774161889


Genre:

Arabic Literature


Shipping Weight:

79 grams


Condition:

Very Good