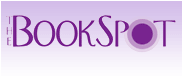 Being Abbas el Abd: A Modern Arabic Novel (Modern Arabic Literature (Paperback))




Ahmed Alaidy




Price: LE 26






This title is currently unavailable



ShareThis
Book Summary
"The millennial generation's most celebrated literary achievement."―Al-Ahram Weekly

"The first glimmer of hope for a true fictional renaissance―an instantly rewarding read embraced by an unprecedented range of literary figures"―The Daily Star

What is madness?" asks the narrator of Ahmed Alaidy's jittery, funny, and angry novel. Assuring readers that they are about to find out, the narrator takes us on a journey through the insanity of present-day Cairo―in and out of minibuses, malls, and crash pads, navigating the city's pinball machine of social life with tolerable efficiency.
But lurking under the rocks in his grouchy, chain-smoking, pharmaceutically-oriented, twenty-something life are characters like his elusive psychiatrist uncle with a disturbing interest in phobias. And then there's Abbas, the narrator's best friend who surfaces at critical moments to drive our hero into uncontrollably multiplying difficulties. For instance, there's the ticklish situation with the simultaneous blind-dates Abbas has set up for him on different levels of a coffee-shop in a Cairo mall with two girls both called Hind. With friends like Abbas, what paranoiac needs enemies?
Average customer rating on Amazon:

To read reviews go to Amazon.
Book Details
Language:

English


Paperback:

144 pages


Publisher:

The American University in Cairo Press (2009)


ISBN-10:

9774163095


ISBN-13:

9789774163098


Genre:

Arabic Literature


Size:

11.9 cm x 19.6 cm


Shipping Weight:

25 grams


Condition:

Very Good