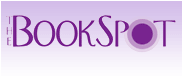 Great Ideas V the Tao of Nature (Penguin Great Ideas)




Zhuangzi




Price: LE 50






This title is currently unavailable



ShareThis
Book Summary
Chuang Tzu examines the nature of existence in these dialogues and essays, from the battle to grasp the purpose of life to the search for knowledge. A collection of some of the most absorbing and charming philosophy ever written, THE TAO OF NATURE is also about perfection, perception, the value of skills and the truth revealed by complete understanding. GREAT IDEAS. Throughout history, some books have changed the world. They have transformed the way we see ourselves - and each other. They have inspired debate, dissent, war and revolution. They have enlightened, outraged, provoked and comforted. They have enriched lives - and destroyed them. Now Penguin brings you the works of the great thinkers, pioneers, radicals and visionaries whose ideas shook civilization and helped make us who we are.
Average customer rating on Amazon:

To read reviews go to Amazon.
Book Details
Language:

English


Mass Market Paperback:

128 pages


Publisher:

Penguin UK (2010)


ISBN-10:

0141192747


ISBN-13:

9780141192741


Genre:

Philosophy


Size:

11 cm x 18 cm


Shipping Weight:

22 grams


Condition:

New