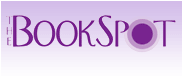 Roadmap to Success: Inspiring Journeys of Ten Iconic Coptic Leaders




Dr. Shahira Abdel




Price: LE 300




ShareThis
Book Summary
Dr. Shahira Abdel Shahid focused on Copts, or Christian Egyptians, to draw attention to their achievements and contributions to the Egyptian society, and to the world at large. She conducted in-depth interviews with ten iconic Coptic leaders, including an investment banker, a fashion designer, a Coptologist, an emeritus professor of medicine, a renowned priest, and others. Women are equally represented to emphasize the important role played by women in society. The interviews covered various topics such as the interviewee's mission, their values, their role models, the impact their Coptic faith had on their success, their definition of leadership, the challenges they have met, the lessons they have learned, their daily schedules, their future projects, and the impact they want to leave on the world. The book will motivate any person facing difficulties or challenges, living in Egypt or in another country, to be positive, proactive, have faith, take action to change his or her circumstances, and fulfill his or her mission. If you're facing any type of challenge, you'll be inspired by the message of hope in Roadmap to Success.
Average customer rating on Amazon:

To read reviews go to Amazon.
Book Details
Language:

English


Paperback:

308 pages


ISBN-10:

1480829757


ISBN-13:

9781480829756


Genre:

Self-help


Condition:

New

In Stock