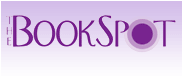 Distance Haze




Jamil Nasir




Price: LE 26






This title is currently unavailable



ShareThis
Book Summary
If dreams are doorways, where do they take us?

The Deriwelle Institute has millions in funding, Nobel prize-winning scientists, and a mission that could be crazy--or about to change the world....

Science fiction writer Wayne Dolan--his career at a standstill and his life adrift--has just entered the Deriwelle Institute.  Built on sacred Indian ground in southwest Michigan, it's posh, well funded...and perhaps the world's biggest hoax.  At least that's what Wayne thinks.  Using advanced technology, Deriwelle's scientists say they are on a mission to find God.  In reality, one is a grieving father hoping to contact his dead child.  Another has invented a baseball cap to measure unusual brain waves.  Yet another says he has a vaccine to eliminate the genes that program humans to be religious.

Are they all crackpots? Maybe. But from the moment Wayne walks through the Institute's door, eerie events plague him: a recurring dream about a bank account number, visions of an ethereal girl, and the appearance of an old Indian shaman.  Of course, Wayne sees the shaman only when he's asleep.  And what is about to happen when Wayne is awake may be a nightmare of obsession, twisted desire, and secrets no human is ready to know....
Average customer rating on Amazon:

To read reviews go to Amazon.
Book Details
Language:

English


ISBN-10:

0553579959


ISBN-13:

9780553579956


Genre:

Sci-fi & Fantasy


Condition:

Good