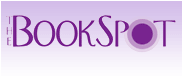 Mornings in Jenin




Susan Abulhawa




Price: LE 41






This title is currently unavailable



ShareThis
Book Summary
Palestine, 1941. In the small village of Ein Hod a father leads a procession of his family and workers through the olive groves. As they move through the trees the green fruits drop onto the orchard floor; the ancient cycle of the seasons providing another bountiful harvest. 1948. The Abulheja family are forcibly removed from their ancestral home in Ein Hod and sent to live in a refugee camp in Jenin. Through Amal, the bright granddaughter of the patriarch, we witness the stories of her brothers: one, a stolen boy who becomes an Israeli soldier; the other who in sacrificing everything for the Palestinian cause will become his enemy. Amal's own dramatic story threads its way through six decades of Palestinian-Israeli tension, eventually taking her into exile in Pensylvania in America. Amal's is a story of love and loss, of childhood, marriage and parenthood, and finally the need to share her history with her daughter, to preserve the greatest love she has. Richly told and full of humanity, "Mornings in Jenin" forces us to take a fresh look at one of the defining political conflicts of our lifetime. It is an extraordinary debut.
Average customer rating on Amazon:

To read reviews go to Amazon.
Book Details
Language:

English


Paperback:

352 pages


Publisher:

Bloomsbury Publishing (2010)


ISBN-10:

1408805871


ISBN-13:

9781408805879


Genre:

Arabic Literature


Size:

15.2 cm x 23.2 cm


Shipping Weight:

106 grams


Condition:

Very Good