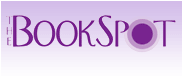 Last Chapter (Modern Arabic Writing)




Leila Abouzeid




Price: LE 46






This title is currently unavailable



ShareThis
Book Summary
This thought-provoking, semi-autobiographical book tells the story of Aisha, a young Moroccan woman, and her struggle to find an identity in the Morocco of the second half of the twentieth century. Charting Aisha's path through adolescence and young adulthood up to the present, her story is told through a series of flashbacks, anecdotes, and glimpses of the past, all bound up with a strong, often strident, always compelling worldview that takes in Morocco, its politics, people, and traditions, Islam, and marriage. Male-female relationships feature strongly in the narrative, and by exposing us to Aisha's troubled romantic encounters, Abouzeid uncovers the shifting male/female roles within the Morocco of her lifetime. Many aspects of Moroccan society are also explored through the other clashes of the modern and the traditional in Aisha's life. The workplace and corruption, the struggle for women's rights, the clash between Islamic and Western values as well as with the older practices of sorcery and witchcraft, and the conflict between colonial and native language use are all intertwined in a narrative that is both forceful and often poetic. Through a series of tales of emotional disasters, the reader becomes aware not only of Aisha's frustrations but also of her deep commitment to her country and her struggle to defeat suffering, uphold justice, and retain a fierce independence as a woman and a clarity of conviction in her life.

Leila Abouzeid is a pioneer among her Moroccan contemporaries in that she writes in Arabic rather than in French and is the first Moroccan woman writer of literature to be translated into English. This stimulating and revealing book adds a new perspective to Maghrebi women's writing, and is an important addition to the growing body of Arab women's writing in translation.
Average customer rating on Amazon:

To read reviews go to Amazon.
Book Details
Language:

English


Paperback:

168 pages


Publisher:

American University in Cairo Press (2010)


ISBN-10:

9774247752


ISBN-13:

9789774247750


Genre:

Arabic Literature


Size:

14.9 cm x 21.4 cm


Shipping Weight:

79 grams


Condition:

Very Good