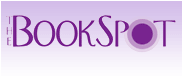 Dance of a Burning Sea (The Mousai)




E.J. Mellow




Price: LE 275






This title is currently unavailable



ShareThis
Book Summary
"Within the world of Aadilor, there is a hidden place called the Thief Kingdom, where both magic and pleasure abound. There, the Mousai, a trio of deadly sorceresses bound by oath and blood, use their powers to protect the kingdom's treasures. Niya Bassette brings the potent gift of dance to the Mousai, but behind her tempting twirls, she carries a heavy secret--that the infamous pirate lord, Alåos Ezra, has been threatening to exploit for years. Now banished from the Thief Kingdom for smuggling, Alåos resurfaces in Niya's life with a plot to hold her hostage, leveraging what he knows to extort a pardon from the Thief King. But Niya makes her own deal with Alåos to guard her secret and guarantee her freedom--yet in doing so binds herself aboard his pirate ship, where she must navigate deadly waters, a bloodthirsty crew, and her own traitorous heart. Soon, a simmering attraction between her and Alåos threatens their delicate truce and makes for a tumultuous ride on the open seas. Far from her kingdom, Niya is entangled in a dangerous dance indeed. Welcome to the world of Aadilor, where dark deeds can mask noble hearts and the most alluring of sways often ends with a burn. Care for a spin?"
Average customer rating on Amazon:

To read reviews go to Amazon.
Book Details
Language:

English


Paperback:

511 pages


ISBN-10:

1542026083


ISBN-13:

9781542026086


Genre:

Sci-fi & Fantasy


Condition:

New