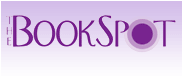 Finlay Donovan is Killing It




Elle Cosimano




Price: LE 350






This title is currently unavailable



ShareThis
Book Summary
MEET FINLAY DONOVAN: SINGLE MOTHER, STRUGGLING CRIME WRITER AND . . . ACCIDENTAL HIT-WOMAN?When struggling crime writer Finlay Donovan takes on a life of crime normally reserved for her characters, she finds herself entangled in a real-life murder investigation. A hilarious murder-mystery crime novel, perfect for fans of Killing Eve, Dial A for Aunties and Netflix's Dead to Me. 'If you love thrillers, but wish the genre would lighten up a little then you absolutely must read Finlay Donovan is Killing It' POPSUGAR'Read in a single night . . . You only need to get mistaken once for a contract killer to solve all your problems' LISA GARDNERFinlay Donovan, single mum and floundering crime writer, is having a hard time. Her ex-husband went behind her back to fire the nanny, and this morning she sent her four-year-old to school with hair duct-taped to her head after an unfortunate incident with scissors. Making it to lunch with her literary agent is a minor victory but, as she's discussing the plot of her latest crime novel, the conversation is misinterpreted by a woman sitting nearby as that of a hit-woman offering her services to dispose of a 'problem' husband. And when the woman slips Finlay a name and a promise of a large sum of cash, Finlay finds herself plotting something much bigger than her novel. And, after all, they do always say: write what you know. . . Finlay Donovan really is killing it . . .
Average customer rating on Amazon:

To read reviews go to Amazon.
Book Details
Language:

English


Paperback:

368 pages


ISBN-10:

9781472282248


ISBN-13:

9781472282248


Genre:

Thrillers, Mysteries & Crime


Shipping Weight:

45 grams


Condition:

New