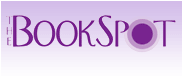 Ecce Homo: How One Becomes What One Is; Revised Edition (Penguin Classics)




Friedrich Nietzsche

,

R. J. Hollingdale




Price: LE 225






This title is currently unavailable



ShareThis
Book Summary
In late 1888, only weeks before his final collapse into madness, Nietzsche (1844-1900) set out to compose his autobiography, and Ecce Homo remains one of the most intriguing yet bizarre examples of the genre ever written. In this extraordinary work Nietzsche traces his life, work and development as a philosopher, examines the heroes he has identified with, struggled against and then overcome - Schopenhauer, Wagner, Socrates, Christ - and predicts the cataclysmic impact of his 'forthcoming revelation of all values'. Both self-celebrating and self-mocking, penetrating and strange, Ecce Homo gives the final, definitive expression to Nietzsche's main beliefs and is in every way his last testament.
Average customer rating on Amazon:

To read reviews go to Amazon.
Book Details
Language:

English


ISBN-10:

9780140445152


ISBN-13:

9780140445152


Genre:

Philosophy


Condition:

New