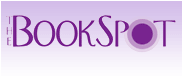 Yarns and Shanties (And Other Nautical Baloney): The Twelfth Sherman's Lagoon Collection




Jim Toomey




Price: LE 36






This title is currently unavailable



ShareThis
Book Summary
Jim Toomey is "a breath of fresh water." --Washington Post

* Lauded for promoting marine conservation, Sherman's Lagoon appears in 250 newspapers in 30 countries in six languages.

More About Yarns and Shanties (And Other Nautical Baloney)

Collecting more than 42 weeks of Jim Toomey's Sherman's Lagoon, this collection transports readers to an imaginary lagoon near the South Pacific island of Kapupu, where a cast of coral reef critters battles the encroachment of civilization.

* Inhabitants of this nautical neighborhood include Sherman, an always hungry and otherwise typical great white shark and his witty, pearl-wearing wife, Megan, along with friendly Fillmore the turtle, geeky fish Ernest, macho hermit crab Hawthorne, and salty old Captain Quigley, who remains vengeful after losing his leg to Sherman.
Average customer rating on Amazon:

To read reviews go to Amazon.
Book Details
Language:

English


ISBN-10:

0740765574


ISBN-13:

9780740765575


Genre:

Comics & Graphic Novels


Condition:

Very Good