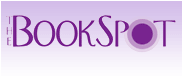 Sherman's Lagoon 1991 to 2001: Greatest Hits and Near Misses




Jim Toomey




Price: LE 41






This title is currently unavailable



ShareThis
Book Summary
Fish are people too. Or so it seems on the imaginary island of Kapupu, the setting for the wet and witty sea creatures of Sherman's Lagoon. For more than a decade, creator Jim Toomey has delighted readers with his off-center look at pop culture through the eyes of its namesake character, Sherman, and his coral-reef companions. Now, for the first time, the very best of this cast of lagoonies is captured in a treasury of classics. Sherman's Lagoon 1991-2001: Greatest Hits and Near Misses gives readers the opportunity to follow the evolution of the satirical strip from the first day it ran in the Escondido (Calif.) Times-Advocate on May 13, 1991, all the way up to the present day.This comprehensive collection highlights the complete history of the adventures of Sherman, the happy-go-lucky, brain-go-slow shark, and his lagoon-dwelling friends, including:o Fillmore the turtle, Sherman's sensible sidekicko Hawthorne, the cranky, beer can-dwelling hermit crabo Megan, Sherman's pearl-clad wifeo Ernest, the big-brained philosophical fisho And Thornton, the surfboard-toting polar bearThe compendium also features the funniest moments from the occasional humans who have inhabited the make-believe lagoon, such as Captain Quigley, the vengeful fisherman who lost his leg to Sherman years ago.This master collection of Jim Toomey's colorful cast of creatures will be treasured by longtime fans-and provide those new to the satirical strip an opportunity to catch up on all the underwater fun they've missed during the last decade.
Average customer rating on Amazon:

To read reviews go to Amazon.
Book Details
Language:

English


Paperback:

256 pages


Publisher:

Andrews McMeel Publishing (2002)


ISBN-10:

0740726765


ISBN-13:

9780740726767


Genre:

Comics & Graphic Novels


Size:

21.3 cm x 27.2 cm


Shipping Weight:

155 grams


Condition:

Very Good