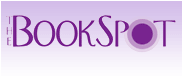 Doctor's Book of Home Remedies: Simple, Doctor-Approved Self-Care Solutions for 146 Common Health Conditions




The Editors of Prevention Health Books




Price: LE 46






This title is currently unavailable



ShareThis
Book Summary
It's hard to make a great book even better, but we've done it.

The revised and updated Doctors Book of Home Remedies cuts through the clutter of health information to deliver the best, straightforward advice from the nation's top doctors and specialists.

Covering new ground in every chapter, this indispensable health classic now offers even more valuable tips for addressing serious problems such as high blood pressure, diabetes, and depresion, as well as solving a variety of everyday health complaints such as pizza burn and motion sickness. From acne to age spots, from teething to pet problems, you'll have the information you need to help the whole family, right in the privacy of your own home.

Organized in a handy format with a comprehensive index, every chapter provides easy-to-follow remedies that show you how to use things you probably have around the house. You'll find out how to make the most of common foods such as honey, bananas, and oatmeal. You'll learn which vitamins and over-the-counter medications you should use and when. You'll even discover new ways to make the mind-body connection and how to tap into the unique healing power of the herbs that might be growing in your own backyard.

Among the thousands of helpful remedies are those that will show you how to:

* Control excessive worrying
* Calm a rapid heartbeat
* Prevent jet lag
* Relieve ulcer pain
* Cope with carpal tunnel syndrome
* Head off your next headache
* Soothe an upset stomach
* Get a good night's sleep
* Stop a nosebleed
* Conquer weight problems

Trusted. Valued. Essential. The Doctors Book of Home Remedies is sure to address your most frequent health questions with practical, useful answers. this book endures as a superb one-stop resource that will offer you and your family peace of mind for many years to come.
Average customer rating on Amazon:

To read reviews go to Amazon.
Book Details
Language:

English


Hardcover:

688 pages


Publisher:

Rodale Books (2002)


ISBN-10:

1579546110


ISBN-13:

9781579546113


Genre:

Health


Size:

17.1 cm x 23.9 cm


Shipping Weight:

228 grams


Condition:

Very Good