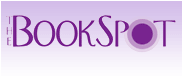 Edward Said and Critical Decolonization: Alif 25 (Alif: Journal of Comparative Poetics)




Price: LE 41






This title is currently unavailable



ShareThis
Book Summary
This book is dedicated to Edward Said (1935--2003), a major literary
and cultural critic, who has been instrumental in promoting decolonization through his analytical and critical writing. Scholarly articles tackle various aspects of Said's writing on fiction, criticism, politics, and music, and the volume includes an extensive bibliography of Edward Said. Edward Said and Critical Decolonization strives to cover the multi-faceted career of Said, with emphasis on his critical
contribution to decolonization and resistance to hegemony. There are moving testimonies by friends and relatives, students and colleagues, which throw light on his personality. An article by Said himself on the idea of the university is published for the first time in the English section of the book, in addition to two of his articles that appear for the first time in Arabic translation in the Arabic section. The volume also includes articles exploring in depth Said's political, critical, and aesthetic
positions - including his views on the Palestinian question and exile, on Orientalism and representation, on intellectuals and secular criticism, on traveling theory, music, and humanism. And Said's thought is explored in relation to other major thinkers such as Marx, Freud, and Foucault. The international diversity of the contributors - from Japan to Mexico, and from
Egypt to India - reflect Said's own crossing of geographical and disciplinary borders to become an intellectual of the world, speaking on behalf of the voiceless.

Contributors: Fadwa Abdel Rahman, Tamer Abdel Wahab, Richard Armstrong, Radwa Ashour, Mourid Barghouti, Mostafa Bayoumi, Faissal Darraj, Terry Eagleton, Do'aa Embabi, Ibrahim Fathy, Ferial Ghazoul, Rokus de Groot, Stathis Gourgouris, Hoda Guindi, Ananya Kabir, Anwar
Moghith, Faten Morsy, Hassan Nafaa, Nehal El-Naggar, Lamis El Nakkash, Daisuke Nishihara, Rubén Chuaqui, Yasmine Ramadan, Andrew Rubin, Edward Said, Najla Said, Manar El Shorbagy, Yumna Siddiqi, David Sweet, Michael Wood, Youssef Yacoubi.
Average customer rating on Amazon:

To read reviews go to Amazon.
Book Details
Language:

English


Paperback:

564 pages


Publisher:

American University in Cairo Press (2006)


ISBN-10:

9774249607


ISBN-13:

9789774249600


Genre:

Arabic Literature


Size:

16.8 cm x 23.9 cm


Shipping Weight:

205 grams


Condition:

Very Good