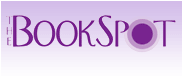 Eat, Drink, and Be Healthy: The Harvard Medical School Guide to Healthy Eating (Harvard Medical School Book)




P.J. Skerrett

,

Walter Willett




Price: LE 36






This title is currently unavailable



ShareThis
Book Summary
From the renowned Harvard Schools of Public Health and Medicine comes the revolutionary New Food Pyramid that updates and challenges the USDA food pyramid. Based on information gleaned from the Nurses' Health Study, the Physician's Health Study, and the Health Professionals Study that tracked thousands of people for over 20 years, as well as other population studies and research, experts at Harvard now provide new guidelines on the most important foods for enhancing and prolonging life. Exposing the problems of popular diets such as the Zone and the Atkins diet, Dr. Willett offers eye-opening new research on the optimum ratio of carbohydrates, fats, and proteins, and the relative importance of various food groups and supplements. Readers will learn why weight control is the single most important nutritional factor and what the three other most critical factors of healthy eating are. They will find out how to choose wisely between different types of fats, which fruits and vegetables provide the best health insurance, and the proportions of each to integrate into their daily diet. And all this new, exciting nutritional information is translated for the reader into simple menu plans, and tasty recipes that make utilizing the New Food Pyramid a breeze. Completely unique and authoritative, the national bestseller EAT, DRINK, AND BE HEALTHY will teach everyone an entirely new way to eat.
Average customer rating on Amazon:

To read reviews go to Amazon.
Book Details
Language:

English


Paperback:

299 pages


Publisher:

Free Press (2002)


ISBN-10:

0743223225


ISBN-13:

9780743223225


Genre:

Health


Shipping Weight:

65 grams


Condition:

Very Good